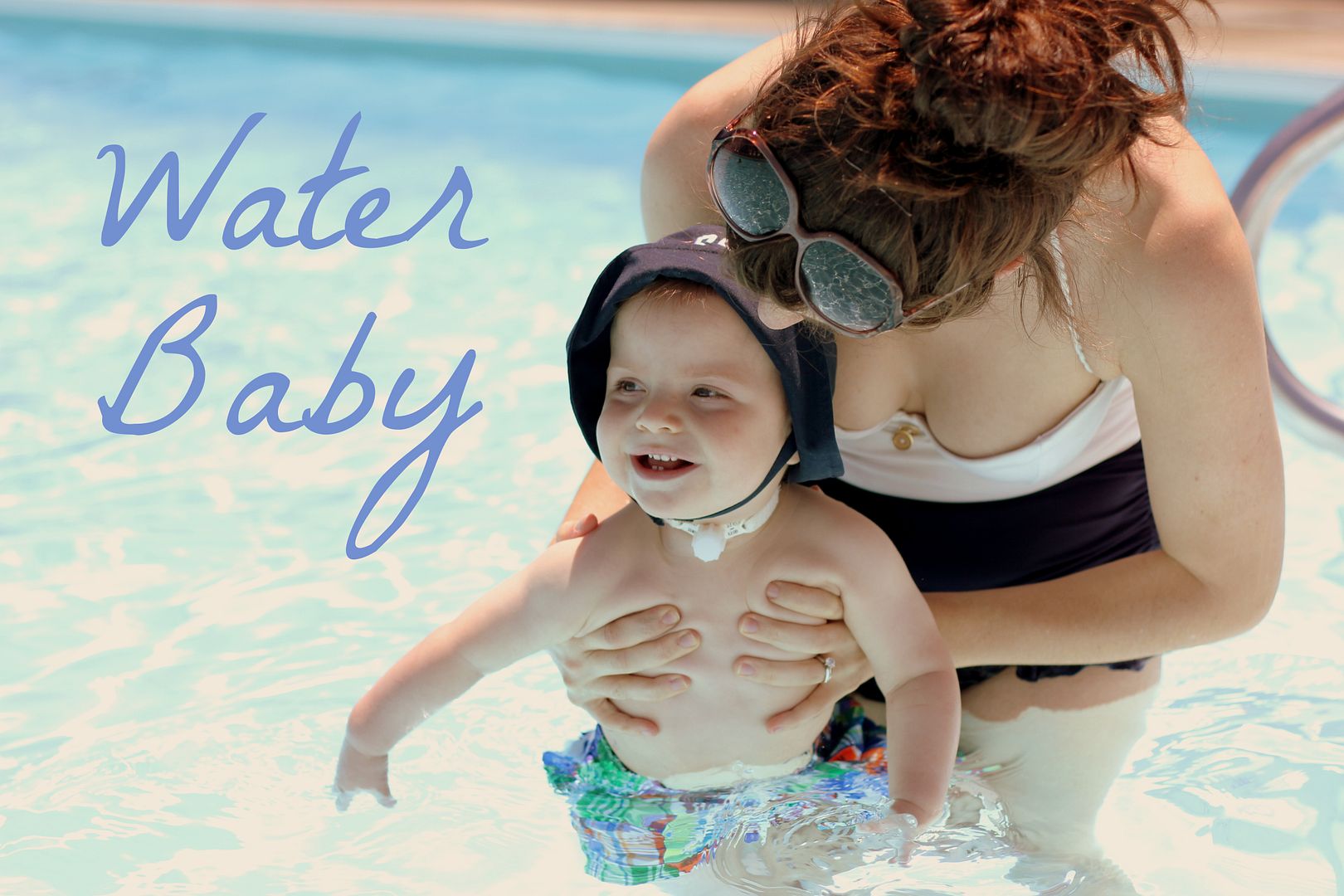 Sometimes I forget that this is Simeon's second summer in our family. Last year, summer was all about helping Simeon breathe, diagnosing problems, and keeping him alive. This summer is different. We're trying new things, we're making ice cream, we're taking neighborhood walks– I love it.
Last week we went on another adventure– one we missed out on last year. Simeon and I went to the pool.
I've been scheming for months about how to get this baby into a swimming pool.
The problem is that traches and water
do not
mix.
It's a rather unsettling thought, but the trach is an open pathway leading
directly
into Sim's airway—which means that if he were to go under (even if he held his breath) water could pour through the trach and into his lungs.
How's that for panic attack material?
So last summer the doctors told us no swimming.
Women's Swimsuit from Anthropologie 2011 (isn't it magical?) // Sun Hat from Sim's Aunt Amy (the monogram queen)
I tend to get nervous when Simeon is around water but I've since met other trach moms and learned that many of them (with great care) do, in fact, take their kids to the pool. I was determined to do the same.
It makes sense really— after all, Simeon plays in the bath and, if he were to go under, it really wouldn't matter if it was in four feet or four inches of water.
The damage would be the same.
For us, it's worth a little risk for our son to get the experience of summer swimming. Was it a bit scary? Yes siree bob. But
living in fear isn't really living, now is it? So I eased my nerves by creating a list of rules to keep our first visit safe.
Criteria for swimming with a trach:
Choose a pool that is relatively empty. No splashing kids or teenagers making waves.
The trach must be capped while in the pool, which will limit the amount of water that could get in if Sim were to go under.
Hands on baby at all times (no independent sitting on the pool stairs).
Shallow end only and stay near the edge.
Try minimize the amount of funky stuff in the water– for us that meant staying away from lakes, rivers, or crowded public pools that may be more likely to have tons of chlorine.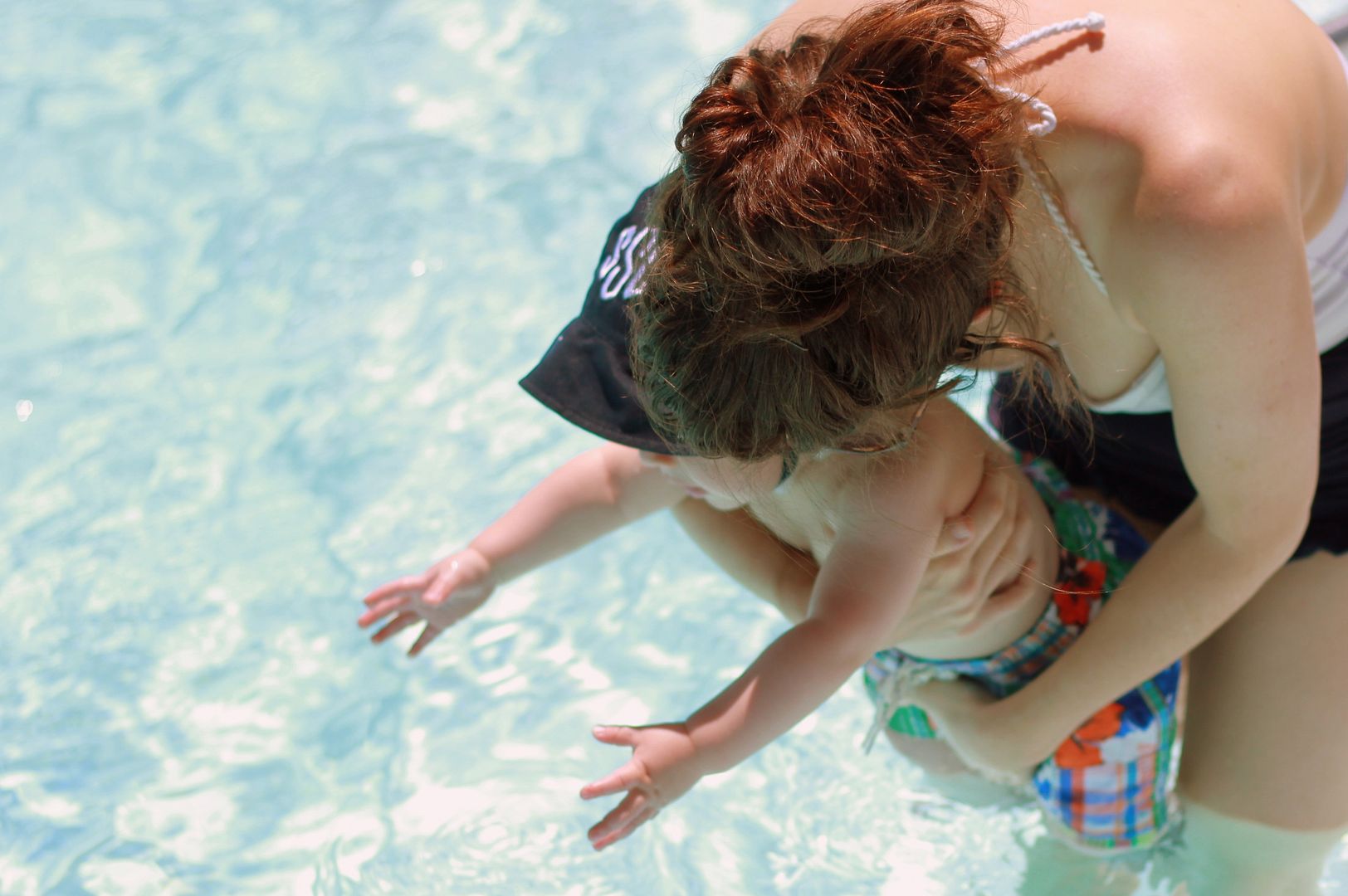 Have you ever seen a baby squeal for 30 minutes straight? If not, then you really ought to come with us to the pool sometime. The way this kid splashed, giggled, and plopped his face into the water, you would think he had a contract with Coppertone. Getting Simeon into the water was scary but it felt so good to see him all elated. Looks to me like swimming with a trach can be done and we can't wait to go back.

As far as I can tell, this year, we're doing summer right.