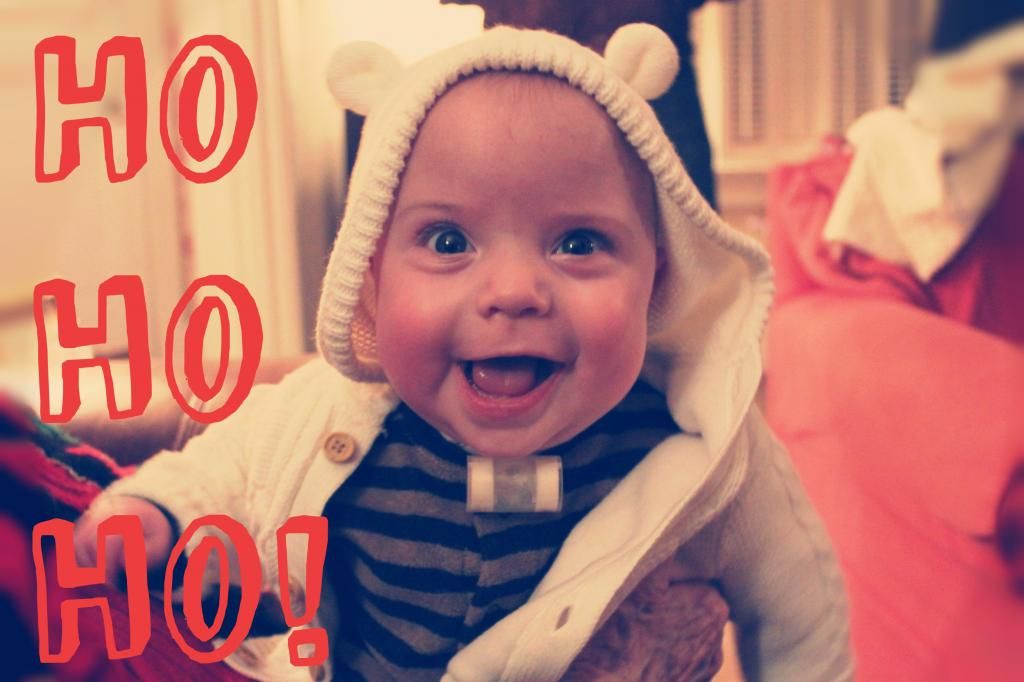 Ho ho ho, everybody! It seems that we survived Christmas here in Ohio and I can say that Simeon's first Christmas was all kinds of jolly.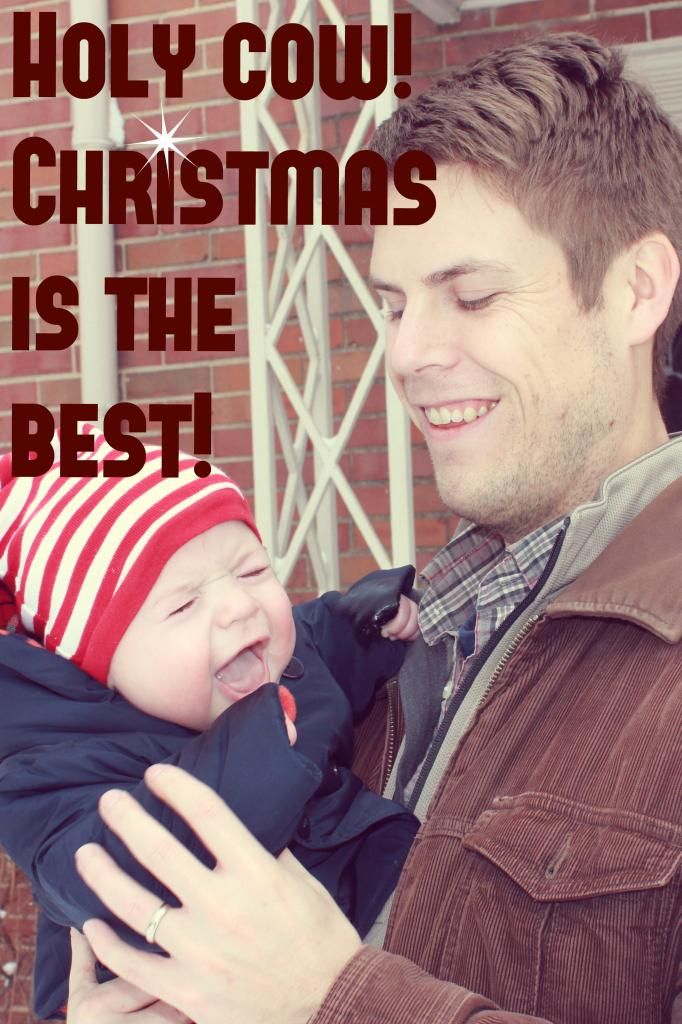 We experienced the following Christmas miracles:
Snow, snow, snow!
Mother-in-laws who watch your baby while you see Les Mis with your husband (I dreamed a dream I would get to see this movie and by golly, I did it!).
Sister-in-laws who snuggle your baby while you take a nap for the first time in-like-ever.
Babies who sleep in so that mom can too. I win!
Greg's recent promotion at work, which gets him home by 5PM instead of 9PM (which I must say was a ri-double-diculous time to get home). Hip hip, Hooray!
But, while I thoroughly enjoyed Simeon's first Christmas, I'm not sure he found it quite as amusing as I did.
Simeon's list of Christmas confusions:
Why did you wake me up so early!? Rude.
If you choose to rip colorful paper directly in front of my face, why won't you let me eat it, you withholding, Scrooge!?
Must we shout after each gift is unveiled? Sudden squeals and exclamations are terrifying. It's like a haunted house in here. Is that Amazon gift card really worth seeing me cry? Learn some self control, grown ups.
Hats!? Why am I wearing so many hats?
Snow– it's supposed to be "fun," I guess? Seems to me like you spent 30 minutes dressing me up just to jiggle me above a sea of frozen milk for 5 minutes. I know I'm just a baby, but I'm pretty sure this isn't a good time.
Miracles and confusions aside, the break was relaxing and it was great to see all the family. I don't think Simeon went more than 5 minutes without being held, which has produced a bit of a monster, but at least he's the cute kind!
Here are some of my favorite Christmas photos: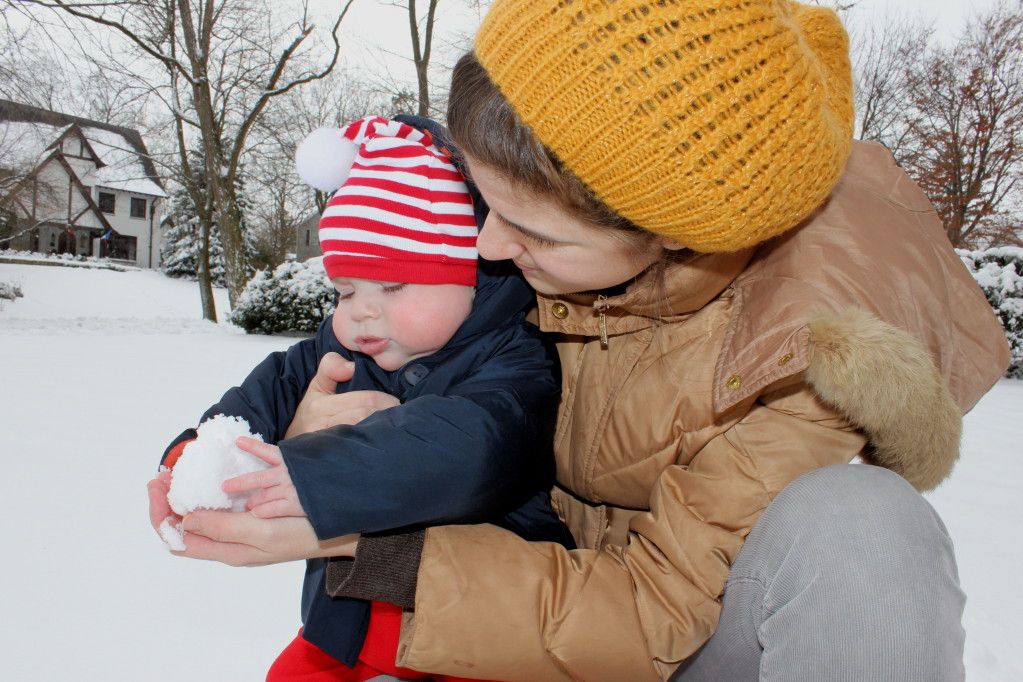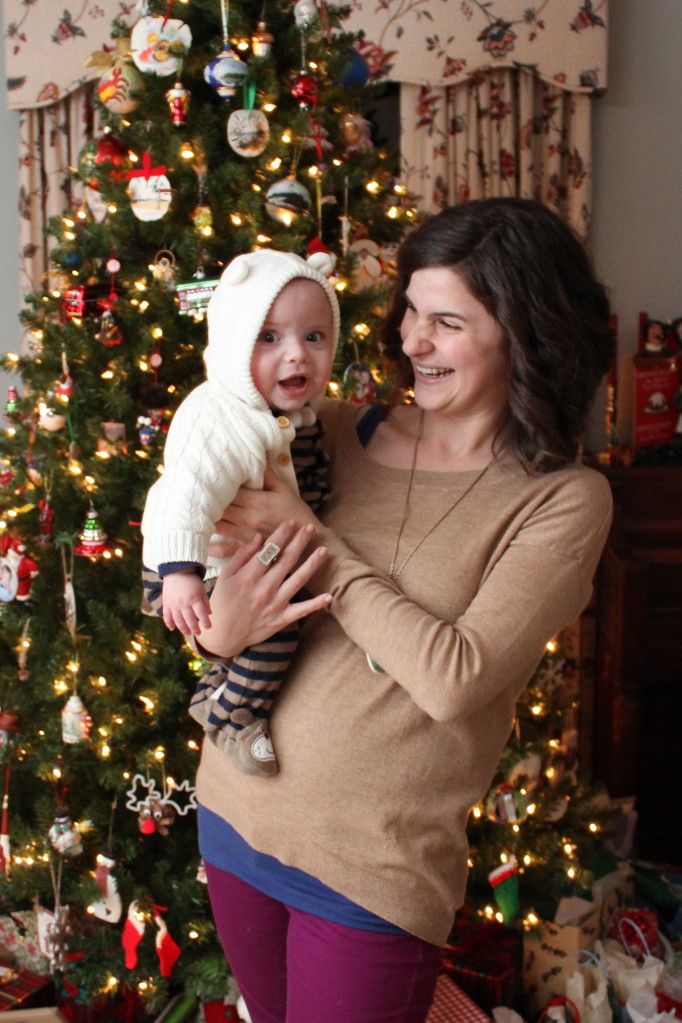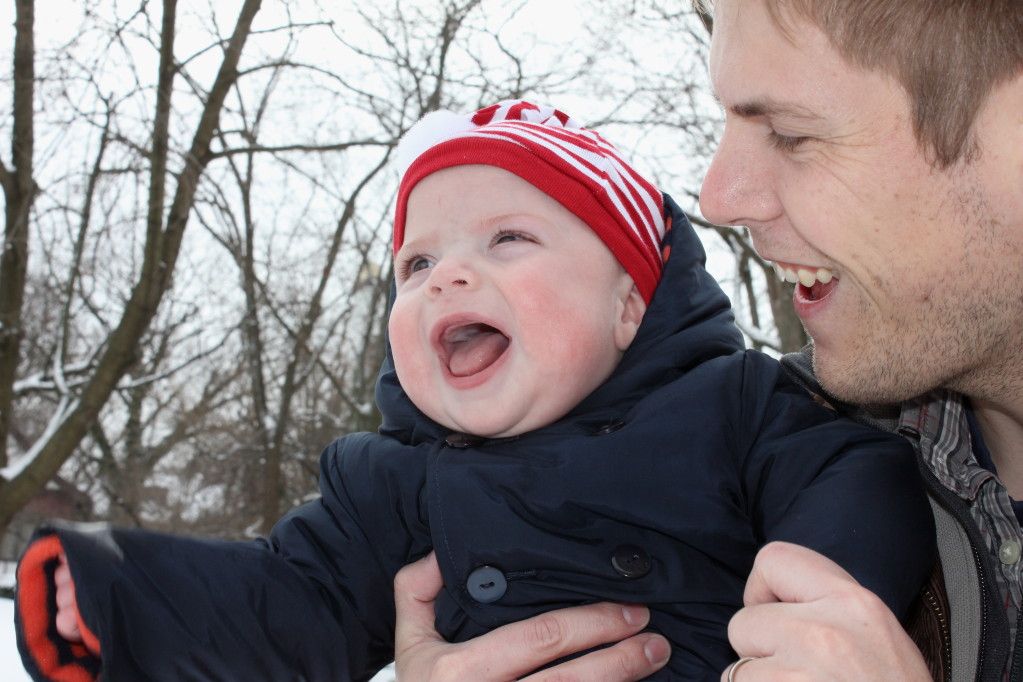 Ho ho ho!! Christ is born! Merry Christmas!
And because we had a few cute videos and about a million great pictures, and because Cee Lo Green has a heck-of-a-merry new holiday album, here's a video for you to enjoy!
Music is What Christmas Means to Me by Cee Lo Green