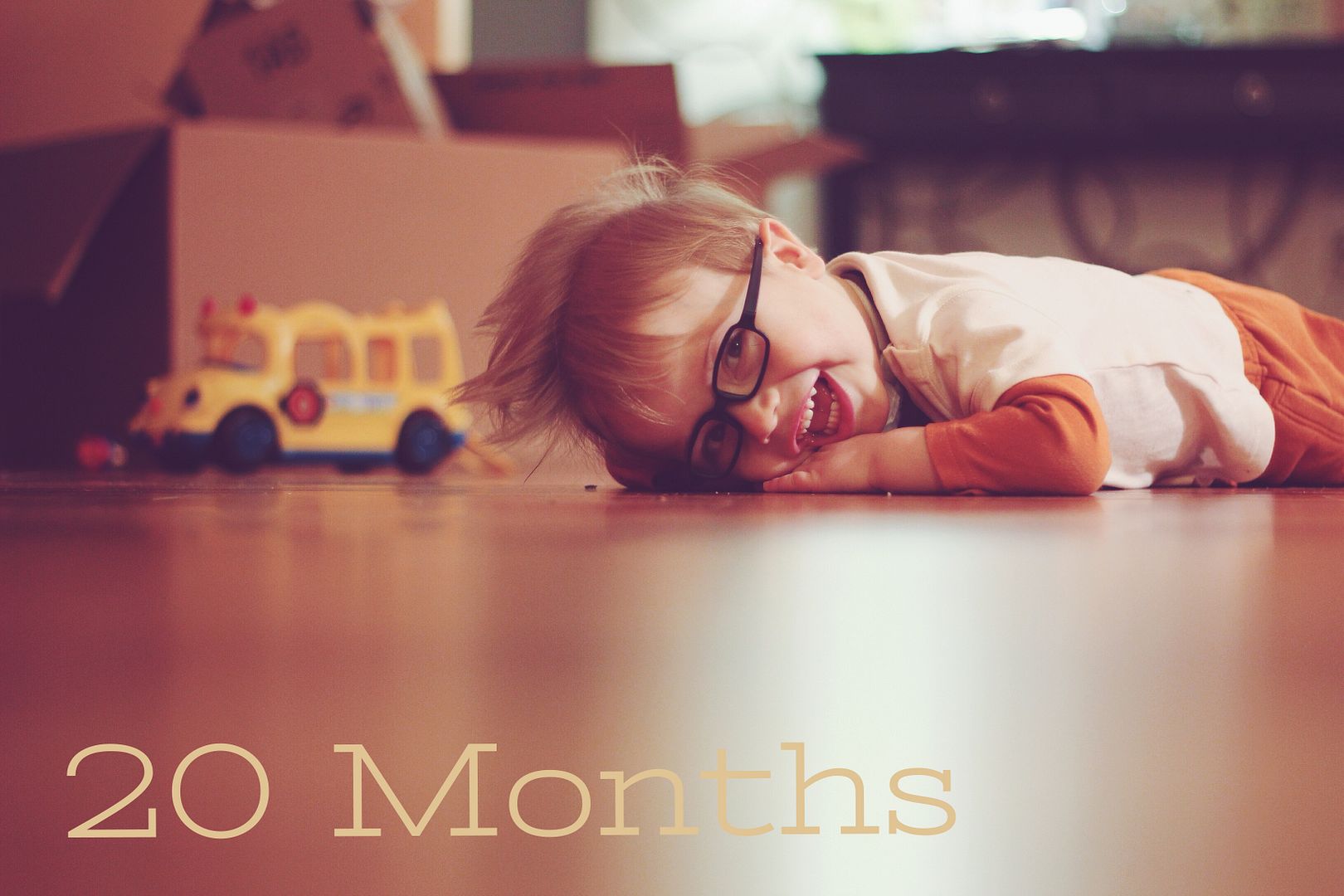 It's been a while since I've done a video update here on the blog. During Sim's first year I was good about taking little videos of him now and then but old age has made me lazy. Usually I'd rather snuggle Sim and watch-him-watch Mr. Roger's Neighborhood than get out my camera and film/download/edit that nonsense. Still, I love those old videos and I routinely go back and watch them (like, every single one and about six times each) so I figured it was time to add to my collection.
In the past two weeks, Simeon has learned five new signs and now has around nine. Even though he still has a long way to go in the area of verbal language, it brings me peace to see him communicate and know that he wants to interact. Sim has always been an affectionate little booger– and he's quite the social butterfly– but I think the kid finally understands the concept of "ask and you shall receive" (unless, of course, you're asking for my glass of wine <— this is a real problem in our house).
I chalk the new developments up to the work of his lovely speech therapist, the dedication of his nurses, and gobs of prayer (by which I mean me crying and hoping God hears it). We've faced so many hurdles but somehow this speech issue had me in fits. I was worried and fearful, wondering what "progress" would look like. But here we are, just four therapy sessions later, and we already see growth. I'm thankful.
So, enjoy this baby (toddler?) eye-candy. Sim was a trooper and modeled all of his signs except for "eat" which I totally forgot to include– you'll just have to trust me that he knows that one. I included footage of him going from laying down to sitting up by himself– this was a big milestone for us, too!
Happy Friday!
"Free Little Bird" – Elizabeth Mitchell
Oh! Before you go, are there any signs you taught your little one that were especially helpful? Any signs you think we should add to our list?